What you'll need:
-DVD Burner (Hardware)
-DVD Decrypter (Software) *
-Blank DVD
Step 1
First of all unrar your PS2 game download (if necessary).Then, open up DVD Decrypter, the click Mode > ISO >Write - as shown in the picture below.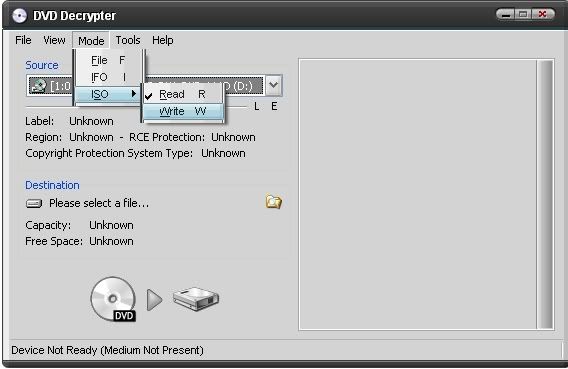 Step 2
Click on this button and then locate your .iso file (the PS2 Game)
Step 3
Insert a Blank DVD into your DVD Burner, if an autoplay window pops up click cancel. Now, go back into DVD Decrypter. If you have more than 1 cd/dvd drive in your computer, make sure to chose your DVD Burner from the list.
Step 4
Change the Write Speed to 2x or something close, this will insure you get the best and deepest burn possible, minimizing any chance of errors.

Step 5
Now hit the burn button and you're game will be ready soon !