What is CoreAVC?
CoreAVC is a DirectShow filter which makes it possible to use by DirectShow players.
It uses less CPU because it skips certains options that the H.264 codec offers.

Which media players can I use?
All DirectShow players.
Two examples are Media Player Classic (MPC) and Zoomplayer.

What about VLC?
Doesn't work. And neither does Mplayer.

Do I have to remove all previously installed codecs from my computer?
No, you do not. In the following steps, you will learn how to deactive H.264-support in ffdshow, which is included in CCCP.
1. Deactivate H.264 support in CCCP/ffdshow by:
a) Opening Settings for CCCP (Start menu -> All Programs -> CCCP) untick H.264, click next and finally Apply.
b) Go to "ffdshow video decoder configuration" and edit Codecs ->H.264 ->disabled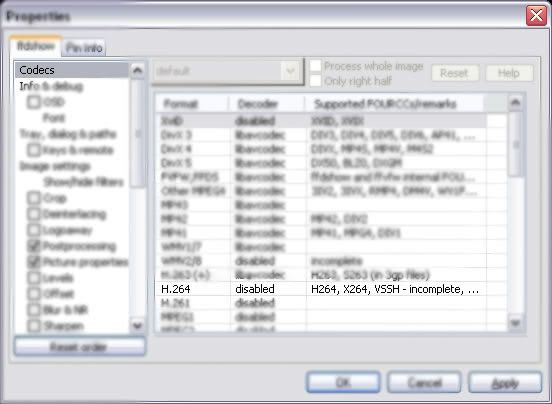 2. Installing CoreAVC:
[a) Run keygen.exe inside the EDGE folder to generate and enter a key into your registry.
b) Copy/Move CoreAVCDecoder.ax to %systemroot%\system32 or C:\WINDOWS\system32 by default.
c) Open Run (Start -> Run) and enter "regsvr32 coreavcdecoder.ax" without the quotes. Click OK.
If you get the error code 0x80070005 in Windows Vista, disable UAC and try again.
Other tips: (Originally taken, with permission, from this guide by zozlow)
"Real" HDTV-releases encoded in H.264 (720p, 1080p) are quite resource-hungry which means you might have to keep your computer as "clean" as possible, meaning you might have to shut down other applications such as your Internet browser and BitTorrent client.
Go to CoreAVC's site to see the system requirements for each resolution.
If your CPU is on the edge to being able to play HD, but not quite there, it might help to turn of MPC's built-in subtitle support and use VobSub (vsfilter) instead.
To give MPC more resources, open MPC and go to View -> Options -> Player and tick "Process priority above normal".
As a bonus, you also get H.264 support in SW, since CoreAVC is a DirectShow filter.
Should MPC not be able to use CoreAVC for H.264 as vide codec, it's probably because it was not properly registered. Read through the CoreAVC installation steps again, more carefully, and try again.
Also, opening MPC and going navigating to View -> Options -> External filters -> Add -> and choose CoreAVC as video decoder and set it to "Prefer" might help.